Consulting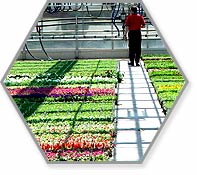 In addition to our laboratory based analytical services, we also offer on-site consulting services. This allows us to examine the total growing environment at first hand which is a great help in uncovering any problems you might be having, or alternatively, the best way to develop a strategy for optimizing your growing environment for maximum yields.
We have provided this service to growers around the world as well as governments.
Contact us to discuss your specific needs.